master bath has 2x2 window by tub/shower & 2x2 window in door to outside by washing machine. East side of house.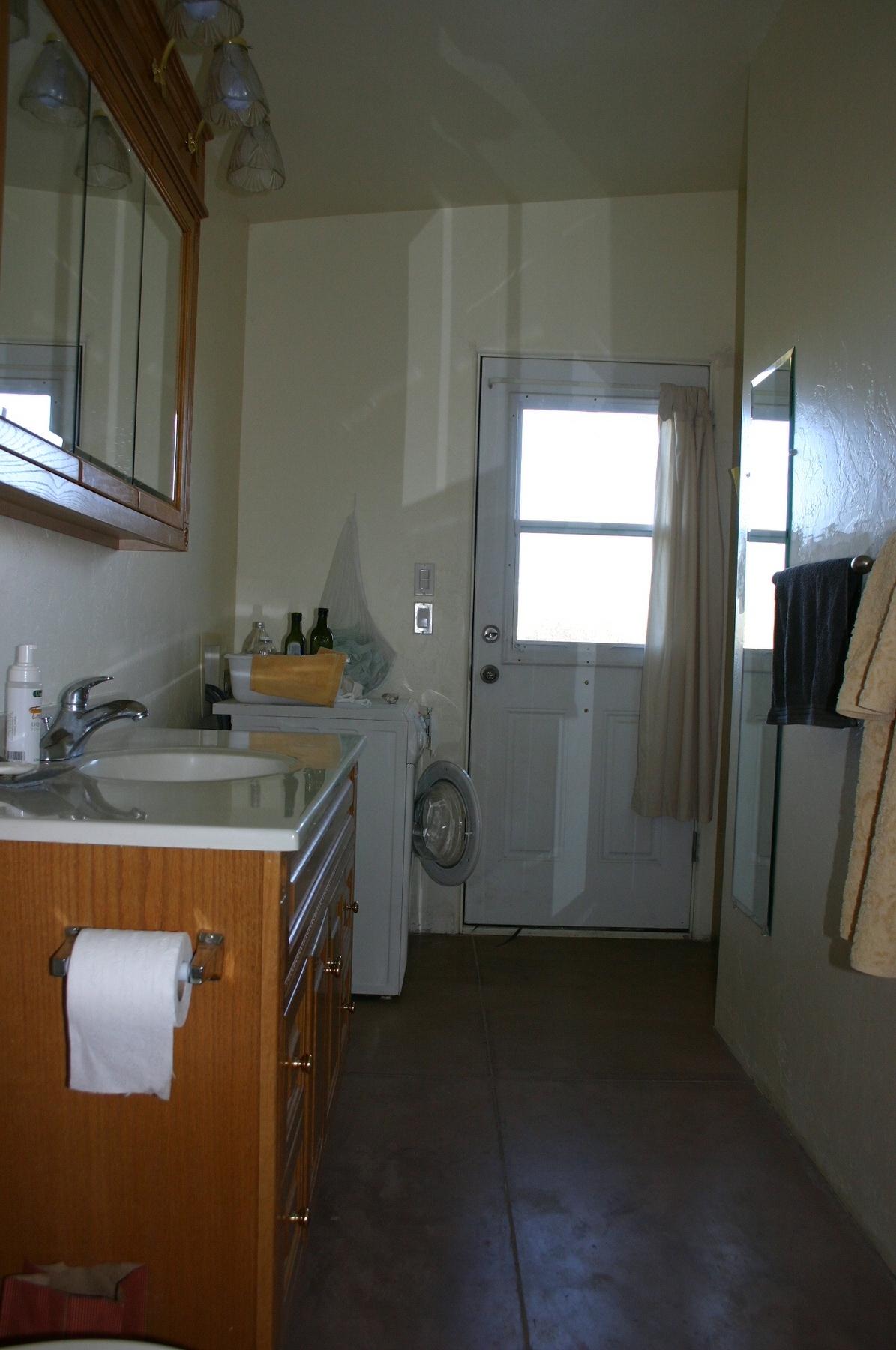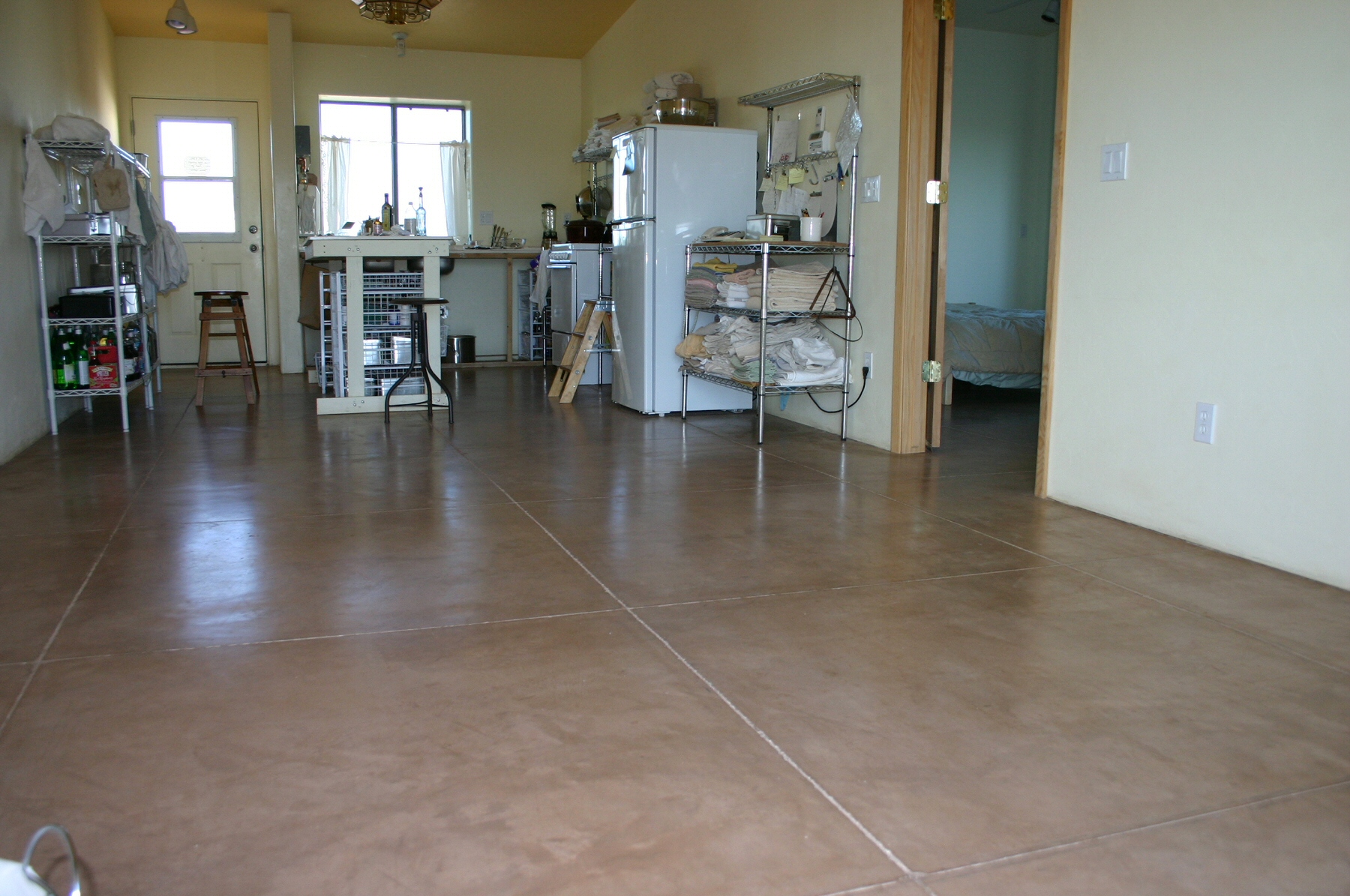 shows middle portion of house where main kit is & dining can be & the polished pre-colored cement floor that runs throughout the house.
This is the hallway on the west 1/3 side that could be closed off with the 1st door you might see (if you look closely) that leads to the main 2/3 part of the house. This hallway serves 2 large rooms each with open closets, ceiling fan/lights, & plenty of light thru 2-4x6 windows & the 6x6 sliding glass door. At the end of the hall is a door into the bathroom/kitchenette which has another door to the outside.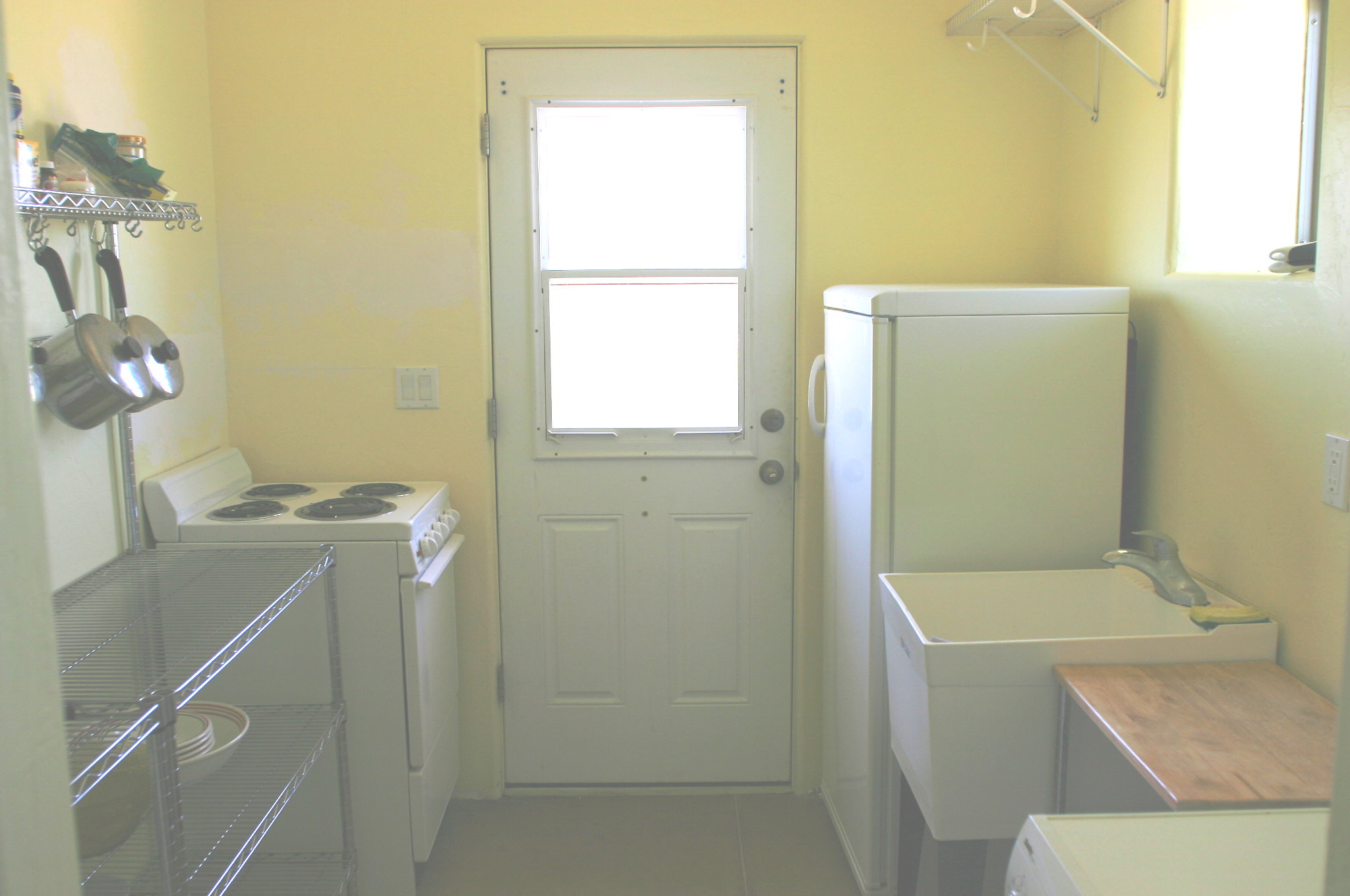 this is the 2nd kitchenette on the west 1/3 side of house where a renter or caretaker could go if so desired.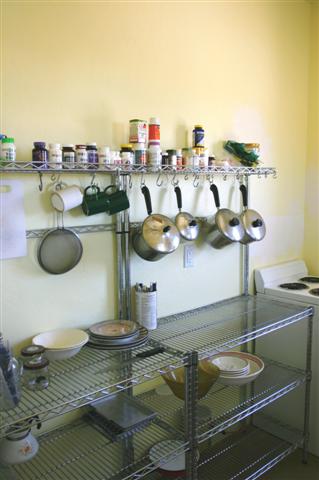 using baker's racks

Thesse 2 photo's show the 2 skylights & fan/lights in kit/dine area & door leads to east masterbed ,bath,office. The kit sink area has a 4x4 slider window & an entrance door. The sink area is open underneath & instead of cabinets we use bakers racks so no one has probems with wood cabinets.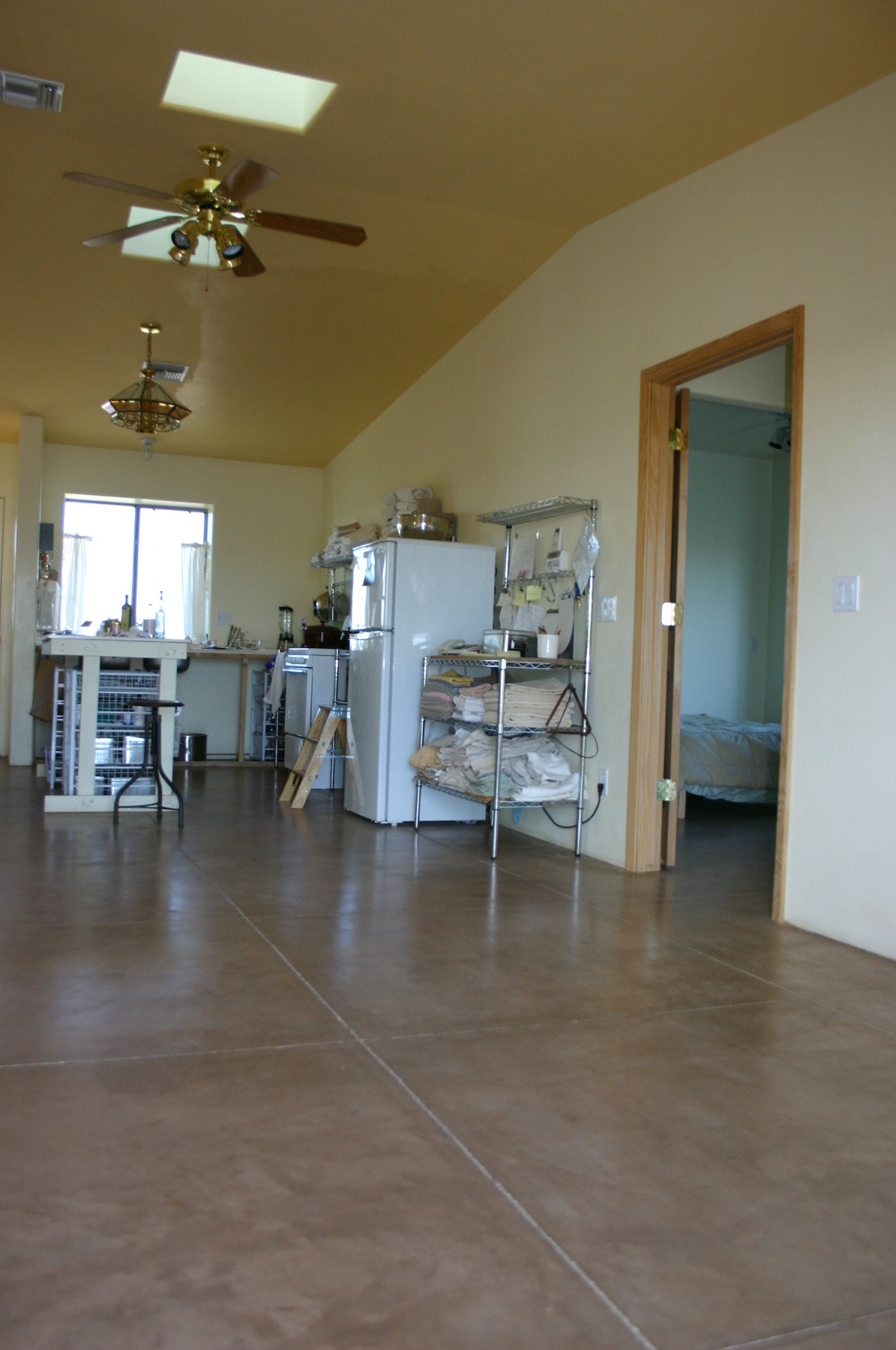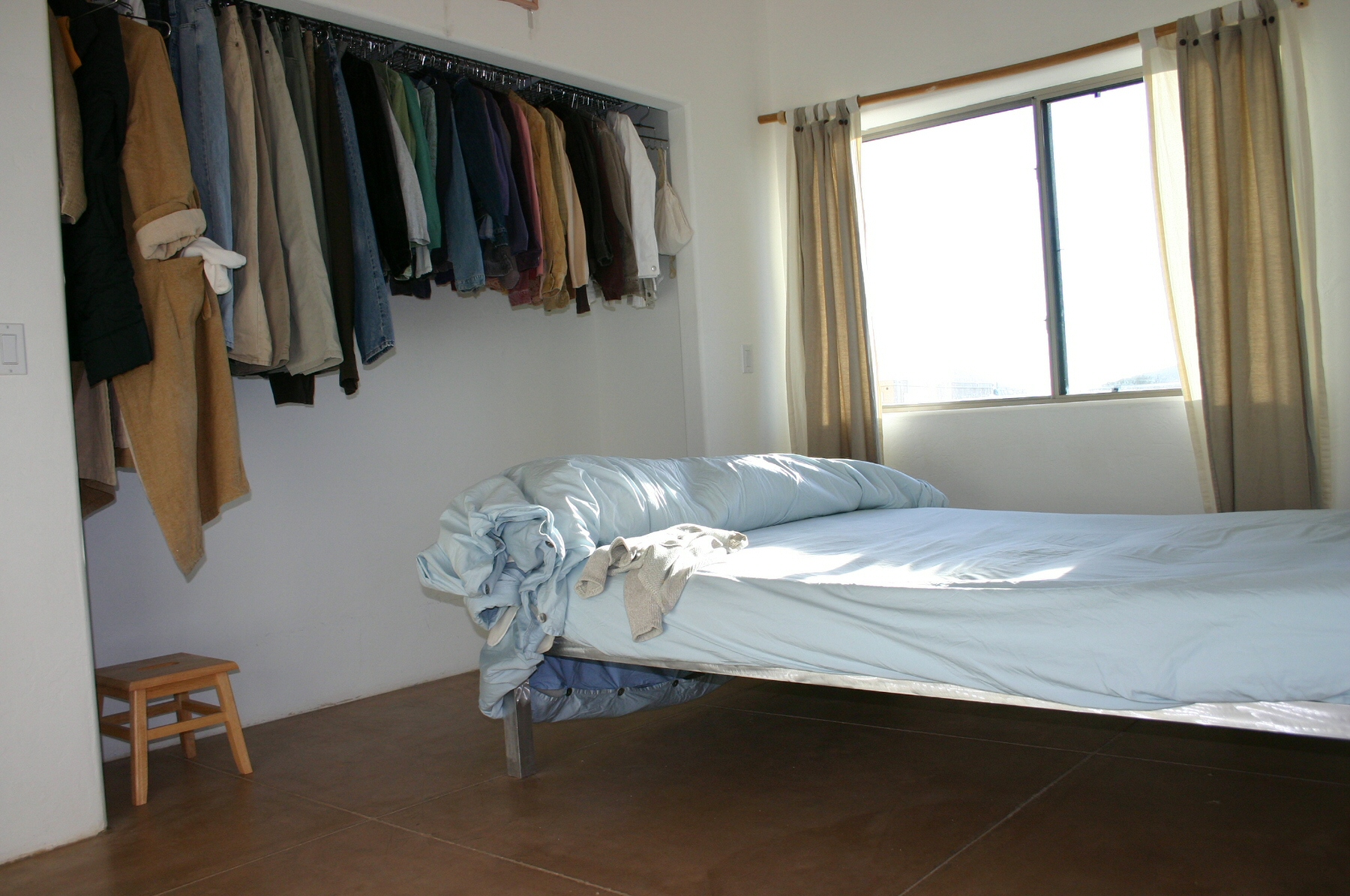 hallway on west side between office & xtra bedroom leading to xtra bath.This side of the house is 1/3 of the house & can be seperated by the 1 door & used as a rental or for a caretaker. It has a small kit/bath combo as well as it's bedroom & office (both have closets)